About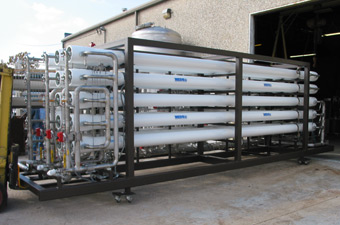 Beginning in 1975, Medro's earliest reverse osmosis systems were designed for the kidney dialysis market. The rugged industrial design of these early machines proved to be reliable and long-lasting systems with low maintenance and ease of operation.
Over the years, our reverse osmosis systems have grown in demand, size and application use. Medro Systems has designed and manufactured equipment for applications in Kidney Dialysis, Boiler Feed, Semi-Conductor, Pharmaceutical and Waste Treatment.
We are proud of our long standing customer base of repeat and ongoing customers for whom we have built numerous systems and/or support through our regular Maintenance Services.
The industries that we serve include:
Kidney Dialysis
Power Utility
Petrochemical
Medical
Municipal
Semi-Conductor
Metal Finishing
Pharmaceutical